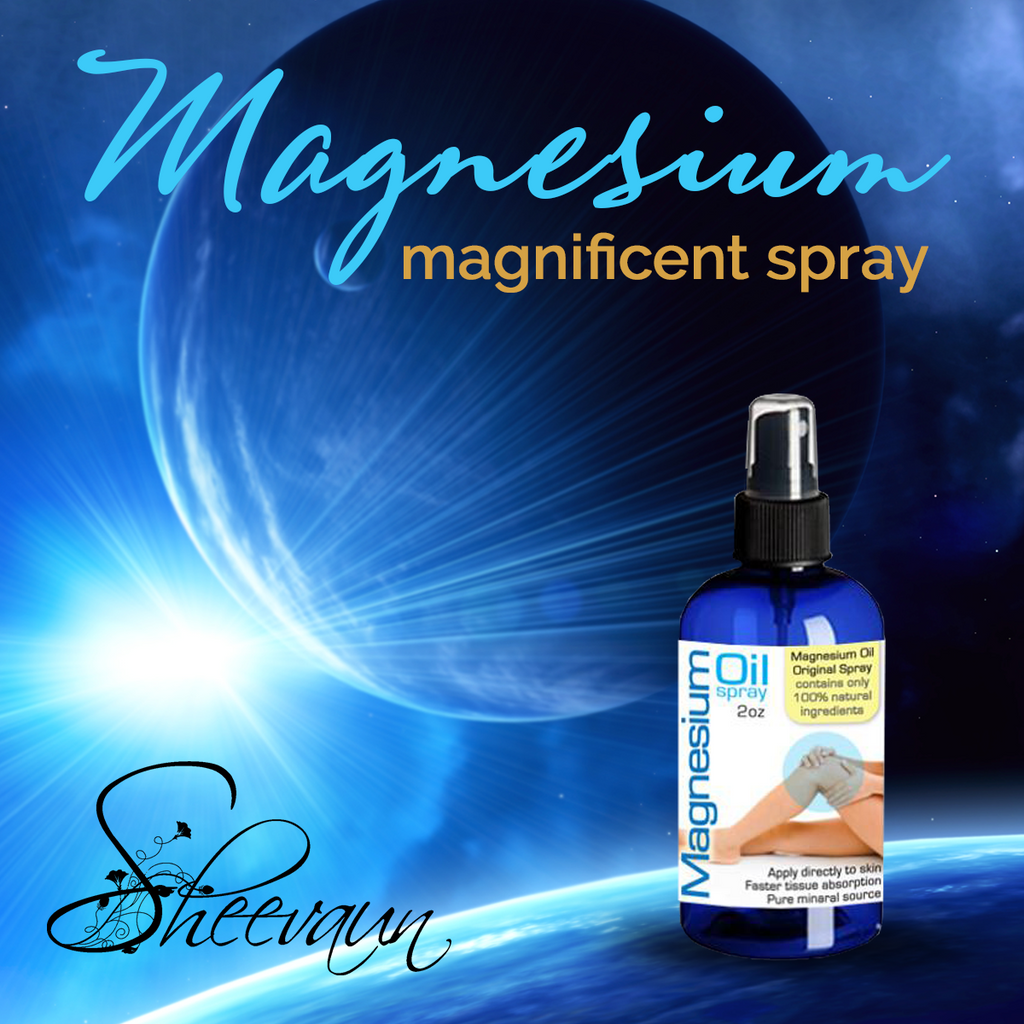 3 Pack - Magnesium Magnificent Oil - 2oz (18% OFF Bulk Discount)
$ 46.74 $ 57.00
Does the pain keep you up at night or from enjoying life and doing the things you love?
With magnificent magnesium oil, joint pain and other aches and pains can be a worry of the past.
Magnificent magnesium oil is a fantastic product that takes the amazing benefits of magnesium and when you apply it directly to the area where the pain is, gives you rapid relief.
Often your body is in pain and cannot repair itself easily due to magnesium deficiency. 
Taking magnesium internally is good but doesn't target the area that has pain, inflammation, arthritis, etc., and a spritz on the skin is direct and you'll feel immediate results.
Magnesium taken internally is good BUT you cannot get the same benefit from magnesium all the way through to the dermis of the skin and the upper layers of muscles without the added benefit of Magnesium applied to the skin. This spray is a revolution in how the body can heal internally and externally.
A simple spray behind the knees, on the lower back, or on your neck relieves pain and aches in moments. People with arthritis and joint pain report that the use of this spray has completely eliminated their pain.
Because the body needs magnesium to regenerate and to be taken internally is just not enough. Use this magnesium spray to restore the critical macronutrients for human health and elasticity. It is essential to more than 300 cellular processes, some of which include muscle and nerve function, heart rhythm, and peristalsis.
Helps with:
joint aches and pain
neck pain
carpal tunnel pain
shoulder pain
arthritis
inflammation
soreness
anxiety
stress
adrenal fatigue
bags under eyes
skin rashes
quicker healing of sprains and bone breaks
gray hair
insomnia
Magnesium regulates hundreds of enzyme systems. By regulating enzymes controlling intracellular calcium, magnesium affect blood flow, an important factor in several critical illnesses.